Hey all, would you please consider helping us spread the word about this awesome initiative! <3
Suicide Awareness 5k – Help us spread the word!
Join us for the 2nd annual Stay in the Race 5K to benefit Live Out Loud Charity.
Live Out Loud Charity (LOLC) is a (501c3) non profit organization focused on suicide awareness, and prevention through core character development. Sherrie Gearheart established this organization one year after losing her childhood friend to suicide. He was only 19 years of age. Since 2010, LOLC has reached over 80 million individuals around the world educating people on the signs of suicide and how to stop this preventable cause of death.
Vendor/Sponsorship info: StayInTheRace5k@gmail.com
Read More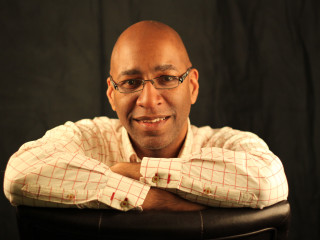 Help People Build Businesses and Avoid Fake Media – Supporters can receive TEW book as one of the perks!
Support two books that help people market their businesses better and have better chats online!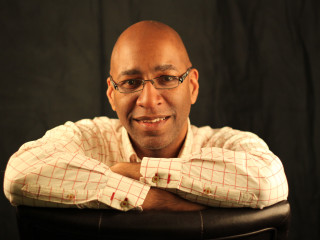 I am launching two nonfiction books. Breakthrough Measures help small & medium size business owners improve their sales and customer experience with digital marketing. It Got Back To The Wrong People is an analytics-influenced communication book that helps people understand the current digital landscape, vet the ideas that they encounter online, and gain tips for improving their online discussions and real-world relationships.
Launch Two Books That Helps People Make Better Marketing Decisions And Help Them Communicate Online Better
I am launching two nonfiction books, one that is aimed at small & medium size businesses that want to improve their sales and customer experience with digital marketing analytic, and a second that gets to the heart of why people are having bad communication online and off – from trolling to debates related to the 2016 election, bad communication is everywhere.
Book One: Breakthrough Measures
This marketing analytics book takes a look at how analytics can be used within your business to connect to your customers, helping businesses understand how to leverage their social media, their paid search, and their other offline marketing which is impacted. The book reflects over 8 years of experience and is preceded by articles written in CMSWire, All Analytics, and DMNews.
Book Two: It Got Back To The Wrong People
This book, which its genesis is an offshoot of Breakthrough Measures, examines how digital technology & media combined with social behavior influences our collective means for expressing opinions and responding to comments. The impacts are widespread, from marketers whose brands now encounter people's values in their efforts, to the everyday person, culminating in the aftermath of the 2016 US election.
People are interested in dialogue as long as it is meaningful. The book can help foster that dialogue.
People features an overview of how media and shifting public usage of technology connects to communication and social issues offline. The first chapters explain the digital influences. The second set shows examples within the arts and politics, as well as various cultures. The last chapters provide context, tips to discern issues, and recommendations on what to do. Anyone who reads it will learn, reflect, and enjoy the ideas to communicate effectively.
Chapter 1 Big Mouth: A Brief History of How "It" Got Back To You Starting with an examination of a comment from Bill Cosby on his 2004 NAACP awards speech – nicknamed the "Pound Cake" speech – this chapter looks at some of the social issues and public events that have been impacted when exposed online. The chapter offers thoughts of how our comments on issues are observational, but leave out an examination of causal effects – and how such instances impacts communication and context surround social media online. This chapter will note well-known discussions in media, from entertainment, business, and government (which will also serve into the first few chapters as well).
Chapter 2 "The Media" Reflects On You This chapter notes the history of the new broadcasts from the pre-cable days to now, and how our collective understanding of information has changed. People have the impression that the media is biased and unfair, but shifts in how information is presented means that it can be a mirror to ourselves rather than a collective, shared understanding. Media may be acting more as a mirror, just like the internet. This chapter ultimately will look at how our communication and everyday judgement have been impacted. Example: The media may be acting more as a mirror, similar to the internet (Filter Bubble advocated by Eli Pariser, Pop news coverage over the years (Michael Jackson, OJ Simpson trial) influencing coverage, consolidation of news media sources ); Fake news is forcing social media platforms to better police their content.
Chapter 3 Wade in the Social Media Water: Our Community Online This chapter examines the rise of social media and how it – and the commercialism that embraced it first – has becomes influential in how we communicate. The chapter name is a variation of the old Negro spiritual "Wade In The Water", meant in this instance as a metaphor for how people wade in the "waters of information" — at different banks, different time of day, and for different purposes. Therefore our experiences become a number of opinions with varying degrees of communication skills that can hard to discern online. Example Thought: Everyone can offer their opinion on social media, but that opinion can spread. That can be dangerous for small businesses (Memories Pizza in Indiana, Amy Baking Company in Arizona) and individuals (#CecilTheLion)
Chapter 4 Everything Sticks: How Technology Can Change The Scope of Our Common Sense and Ethics The character Selina Kyle/Catwoman, as portrayed by Anne Hathaway in The Dark Knight Rises, once complained that starting fresh in life is hard because "everything sticks". This chapter will take a look at how various everyday tech – from our devices to analytics- can correlate information, but a key influencer, the data being examined, shifts separately of common sense and intuition. decisions. For people and issues that are considered "data" in a debate, pitfalls appear when we have issues communicated through technology and media. Example Thought: People can be more analytical about their lives – their health, their choices in how they spend their money, map places they need to go. But the capability does not mean life is better for everyone. The work behind a benefit has to be done to achieve a benefit from what is being measured.
Chapter 5 Asymmetric Truth: When Online Opinions Become Our Real Thoughts In Life Communication can create perceived correlations when there is more to it, but what we convey online does not always reveal offline influences. This chapter will cover how asymmetric information can develop, and how our opinions become facts when all the facts are not presented. Twitter usage will be among the topics examined, as are examples of how social issues are rooted in asymmetric experiences for various people. The chapter will also speak to how we process information in specific and diffuse ways, with a theme that we must seek information where possible.
Chapter 6 Culture: How We Identify Ourselves How we see ourselves influences how we communicate to the world. This chapter will examine how culture influence us as individuals, and how that shapes our discussions online. Notes about how personal experience, faith, psychology, and cultural issues such as women's rights influence how we express our ideas online will be included. Examples: Hashtag campaigns for women's issues in professional careers are examined — #ILookLikeAnEngineer, #gamergate
Chapter 7 Art: When We Dream of Life (and Life Becomes A Dream) The chapter examines instances in Art and Entertainment regarding how we express ourselves online.
Chapter 8 Politics: The Art of Deciding Our Values, Our Fate, and Our Voice Examples in politics and activism regarding how we communicate online – why our debates need varied voices to make progress, and an examination of social bottlenecks to communication.
Chapter 9 Passing Knowledge: Organizing How You Listen, Explain, and Share Ideas Tips on how to assess the media you ingest online and how to review content for misleading or limited information. Some tips will be based on analytic practices and will include social media platforms to help people select tools to appreciate the groups they choose to associate with online.
Chapter 10 In a Crowd Alone: Being Aware of How We Relate to People Tips on how to to deal with people with our devices and behavior. We are always communicating, just like our devices – when do we to know when we are dealing with people in a straightforward manner.
Chapter 11 What to Keep In Mind When Advocating – Tips on what to look for when giving your message (and for marketers, small businesses, and nonprofits, how to look at context & metrics with a message).
Chapter 12 Never Throw Rocks And Hide Your Hands: How To Debate and Discuss Safely – Educate yourself on communicating safely online – what to look for from individuals online and off – the character and quality of posted material must align to be truthful.
Why these books are important
These books are important to me as way to engage people on seemingly different topics that are yet related ideas – much of analytics is related to context and communication online. Breakthrough Measures will cover best practice in analysis, while It Got Back To The Wrong People offers people a way to vet the ideas that they encounter online and choose to discuss.
I wanted to introduce books that could benefits others through some best practices from my experiences and maybe shift debates so that people can have better conversations. I've incorporated aspects of these experiences in my marketing presentations, but I wanted a more dedicated platform to talk about best practices.
Details on what the funds will go towards
Ok folks, here's the details on how the funds will be used.
The books will be published via Bookbaby.
Perks are the books themselves, plus opportunities for workshops to be donated to a group of your choosing.
Funds will cover book expenses (through Bookbaby – roughly $1200 to cover an initial run of 200 books), an editor to help review both books (est $1500/each), a designer who is starting work on the book covers ($400/each), two banners for conferences ($500/each), a dedicated website for the books (est $300), and marketing via paid search marketing via Linked In, Facebook, and Adwords.
The funds will also allow a dedicated budget for marketing the books consistently through 2017 and into 2018.
There are Zimana funds earmarked for the project as well. Another Zimana product, an analytics app, is well underway. It will provide small businesses another way to manage expenses accurately, based on analytics.
Another issue, albeit personal, is the replacement of the "company car" (The current car is a nearly 16 year old Ford Focus with over 233,000 miles as of this writing – vehicle was kept during graduate school, working, and while starting Zimana 8 years ago to keep start up costs low. New speaking opportunities that require travel is now driving up wear and the need to replace it).
Thus any support for this project would be well appreciated, because additional resources can be used to help complete several tasks with more financial ease and ensuring better quality on the books!
Your Impact
Your contribution will make a difference in two major ways:
The world needs a communication book to help it understand how fake news and continual digital communication has altered trust among people, and to take action on making it better. It Got Back To The Wrong People will help folks.
Small and medium size businesses need an up-to-date marketing analytics book, and it has been awhile since such a book has been on the market. Breakthrough Measures will deliver a solid book that will help businesses compete cost-effectively to develop digital budgets. As options become more complex, a simple guide is needed. Breakthrough Measures is that guide.
I have a really great business background – I included video so you can see and hear me, as well as to get to know me professionally. I am also uploading a few images that reflect the past work I have accomplished, so you know that this project's milestones will be delivered.
Risks & Challenges
Right now the only key risk is managing time well through this year. 3 workshops are already scheduled, so I have to prepare those. I am also working with a few clients and conducting developer work on an app that will create complementary services. But the book project will be a success for several reasons:
I have worked under pressure before, so dedicate focus is at the core of this project from the start. I am adding communication tools (Slack, Evernote) to be efficient. Evernote is used to speed up the time it takes to do the dictation and refine the text. Slack will be used with the designer to manage the book.
I have experience not only writing but in editing, I have been an associate editor of business book reviews for Small Business Trends, so I know what goes into a nonfiction and business book. I have also been a technical editor for two Pearson/Que publications, and consulted on books authored by Ramon Ray (The Small Business Guide To Facebook Marketing) and Marcus Hammonds ( God, Technology, and Us).
There are podcast opportunities ahead, and I will be presenting at three conferences where I can build interest for the books.
I also have support from the sites who I have contributed over the last 5 years.
Donate a Pierre-Can-Help
You can donate this perk to a favorite non-profit or a small business of your choice (no Mulit-Level Marketing businesses). I am more than happy to provide a tailored workshop to explain a social media platform. This is a $250 value for $65, so you are really receiving a good deal for this perk!
Other Ways You Can Help
If you just can't contribute, you can help by sharing where possible. Getting the word out gives feedback and offers new ideas, so sharing is certainly welcome.
Read More